We love Process Art, Music, Science and Play!
The Play Studio is a boutique space committed to, creative, intellectual and social experiences for children from 4 months to 5 years old! Our studio is special! We are the only space that combines fantastic engaging classes with open-ended free play!
Join a wonderful class
We love Process art, Music, Science experiments and sensory play!
In our classes, we experiment, discover and learn through play. We explore together in a supportive class and then have free time for play in our beautiful and fun studio.
Our studio is for children 4 months to 5 years
We cater for babies, toddlers and children from 4 months to 5 years.
Play Studio is not a daycare, but a community space where you and your children can visit together to play, learn and have fun.
From our customer
"Far exceeded my expectations. The staff were so kind and great with the kids. The environment is awesome, so well thought out and fantastic activities for every kid. Great concept, congrats!"
The Pittaway family, Sydney
Give your child the best start
"A child's brain is a remarkable little creature forming more than a million neural connections every second when activated"
– Thrive by Five
Our space is inspired by the Reggio Emilia approach which sees children as central to their own learning. The approach believes the classroom (our space) becomes the 3rd teacher, facilitating uninterrupted exploration, play and learning. The studio is a space for your kid's own research and invention!
Make friends and become part of our community
Play Studio is a space to connect with other families. Your kids will become part of our circle of learners who undertake all kinds of exciting investigations.
 
Join us to make friends and enjoy spending time together with your kids and other grown-ups. Connection is fundamental, it really does take a village!
We're committed to providing a safe and clean environment
We know your family's health and safety are a priority. With this in mind, our studio has two HEPA air filters that remove over 99% of airborne viruses. Our staff are fully Covid-19 Vaccinated and we are following all NSW health guidelines. Our sessions will be in small groups and we will take all relevant precautions to keep our environment safe.
Enjoy our beautiful and unique environment
Our space is vibrant and inspiring for you and your kids.
Our facilities include a sandpit, indoor mud kitchen, dedicated infant area, construction area and group time zone. We also have a gorgeous play kitchen, dress ups and lots of other playtime favourites.
Get messy and be creative
Kids absolutely love exploring new materials and getting messy! It's fun, promotes creativity and helps your children hone their fine motor skills – an important precursor to handwriting!
We know that messy play can be tricky to do at home. At Play Studio, your children will have lots of opportunitiescleanup to get messy and nourish their creativity- without the clean up!
Our Location
Play Studio Bondi Junction
155 Oxford Street
Bondi Junction, New South Wales 2022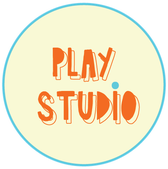 Play Studio
155 Oxford Street
Bondi Junction, NSW 2022
Hours
Monday 09:00am - 04:30 pm
Tuesday 09:00am - 04:30 pm
Wednesday 09:00am - 04:30pm
Thursday 09:00am - 04:30 pm
Friday 09:00am - 04:30 pm
Saturday 09:15 am - 12noon
Sunday* 09:00 - 03:00pm
* Please check Calendar for availability.